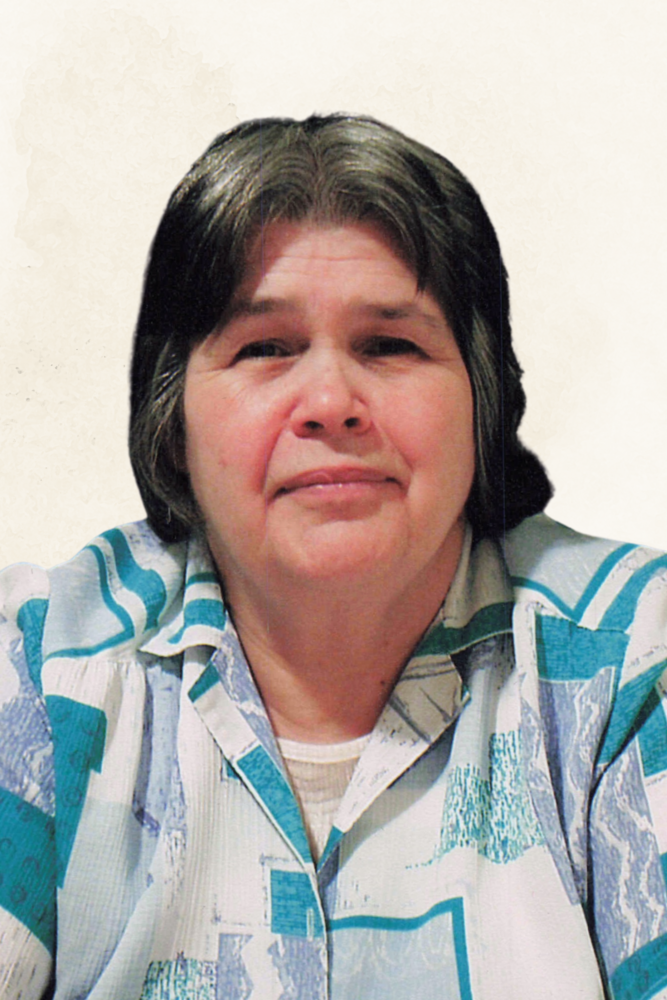 Obituary of Karen Schlosser
It is with heavy hearts and mixed emotions that we announce that Karen-Elaine Schlosser (nee Spurgeon) entered into the continuation of Eternal Life on Friday, November 4th, 2022 at the age of 74.
Karen was born on December 19, 1947 in Chatham and she passed away peacefully at Meadow Park Nursing Home surrounded by love, comfort and support.
Karen is now reunited with her parents Arthur (1998) & Jean Spurgeon (nee Elgie) (2019) and her son Matthew (2011). She is also reunited with her very beloved cat Puffer and her long-time friend Patrick Callaghan.
She is survived by children David (Cathy), Robert (Suzie), and Mandy (Ryan) and grandchildren Robbie and Milo.
Karen is an older sister to Wendy Kong, Janice Alexander, Brenda Willcox and Jim Spurgeon. Karen has three nieces and two nephews.
As a young adult, Karen worked at both the Capitol Theatre as well as the Centre Theatre.
She also worked at the Chatham Credit Bureau, where she developed the love for investigation skills. Later on in life, Karen worked as a dedicated security guard for various locations in Chatham, finishing her career at the Ursuline Sisters' convent in 2004, a place where she created many fond memories over the years and where she retired.
Karen enjoyed the simple pleasures in life, such as playing boardgames and cards, going to bingo with friends, watching movies, listening to music and having great conversations with friends and family. She had a love for detail about things that mattered. She had a love of the Christmas season, always adding to her collection of treasures with each passing year. Karen had a way all of her own; she did it her way, in her time and by her rules. When she did it her way, you better believe it that she also had a Coca-Cola nearby to quench her thirst, as she often-times would say, while finishing her drink, "Good to the last drop!"
One of Karen's greatest accomplishments was her family. She loves her family deeply and dearly. For Karen, family mattered and it mattered the most. She always wanted to be in the know or in the loop with all family-related matters. It truly was where her heart was at all times. Being a cherished and beloved Mother, she has instilled many great memories for her children and grandchildren to draw strength from in the presence of her physical absence. Being a Mother was one of the greatest joys in Karen's life, but when she was promoted to being a Grandmother, that was even more of joy for her and the smiles got bigger as her heart deepened with even more love. Her grandchildren brought great delight, pleasure and entertainment to her life. She was a dedicated Mother and an overjoyed Grandmother; that is her legacy she leaves behind with us.
At the end of the day, Karen knew how to laugh, knew how to care and knew how to love. We could plant a million flowers and it wouldn't be enough for all the memories or for the lifetime of love that we feel for her! Though it is a sad day, all who knew her will miss her, and all who knew her mourn her passing but we also rejoice with her in her home-going today as we know that she is now at peace, she has run and won the race, and she is now enjoying the promises that were made to her for Eternal Life!
Karen's family would like to express their gratitude to the staff of Meadow Park Nursing Home where Karen lived her last several years. A deep heartfelt thank-you goes out to the staff that treated Karen, not as a resident, or simply as a friend, but rather treated her as if she were their own Mother/Grandmother too. We all have an emptiness inside us now as we have shared so much together. Thank you for kindness that made the dark days brighter!
Family to receive friends at the Funeral Home, 459 St. Clair Street, Chatham on Tuesday, November 8th at 2:00 - 4:00 PM and 7:00 - 9:00 PM.
Family invites you to a Home-Going Celebration service to celebrate Karen's life at 11:00 am on Wednesday at the Funeral Home with Pastor Tracey Thomas officiating.
In lieu of flowers, donations in memory of Karen may be made to Campbell A.M.E. Church Soup Kitchen or a charity of your choice.
Online condolences may be left for the family at www.mckinlayfuneralhome.com.
McKinlay Funeral Home
459 St. Clair Street,
Chatham
Visitation
2:00 pm - 4:00 pm
Tuesday, November 8, 2022
McKinlay Funeral Home - Chatham
459 St. Clair Street
Chatham, Ontario, Canada
Visitation
7:00 pm - 9:00 pm
Tuesday, November 8, 2022
McKinlay Funeral Home - Chatham
459 St. Clair Street
Chatham, Ontario, Canada
Home-Going Celebration
11:00 am - 12:00 pm
Wednesday, November 9, 2022
McKinlay Funeral Home - Chatham
459 St. Clair Street
Chatham, Ontario, Canada
Share Your Memory of
Karen