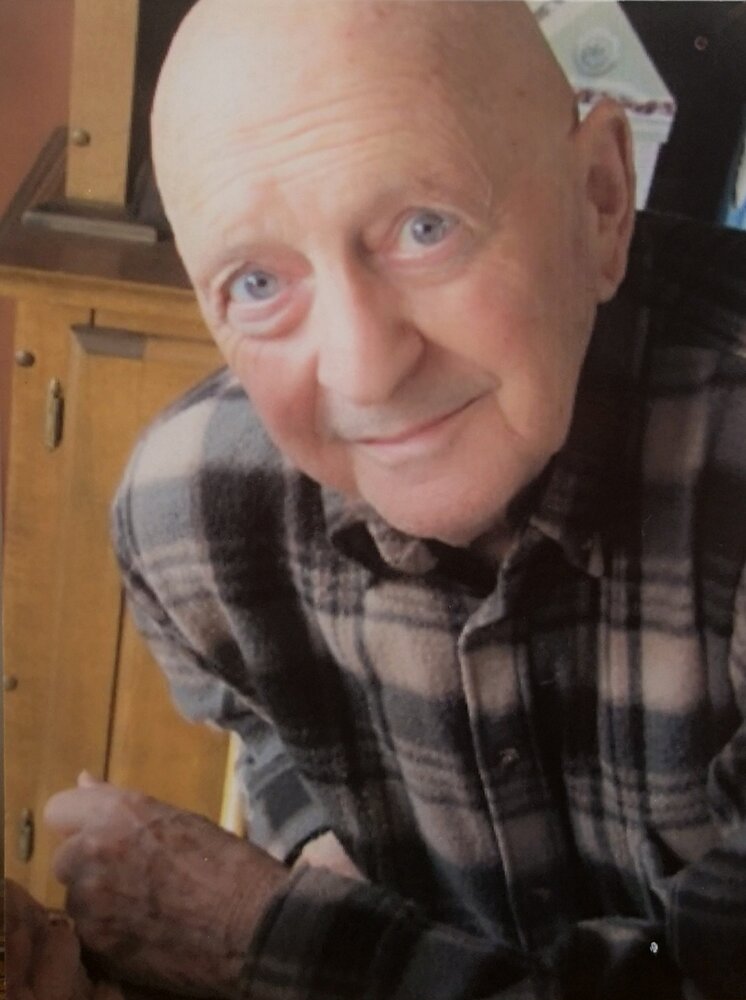 Obituary of David Thompson Tite
Tite, David Thompson
April 2, 1926 - November 18, 2021
It is with saddened hearts, we announce the passing of David, at his residence, surrounded by his loving family, on November 18, 2021, at the age of 95.
David was born in Chatham, Ontario, in a humble home on Selkirk Street to Thomas and Marion (Doll) Tite. Predeceased by his sister Gwyneth (Frank Keller).
David married the love of his life, "Roni" (nee Weaver, 2000) in 1946. They were avid square and round dance dancers across Ontario and Michigan and danced away their retirement years while they wintered in Florida.
David is survived by his children Paul (Sue) Tite of London and Paula (Shone Carson) of Chatham. David was blessed by a large brood of grandchildren; Joel Moor (Lisa DenBoer), Jared Moor (Jessica), Meagan Forget (Chris) and Nick Bull (Erie Zantingh). Known as "Grampa Davee" to Julia Moor, Maddy Moor, Deklan DenBoer, Hannah, Emma and Olivia Forget.
"Uncle Dave" was much loved by many nieces, nephews and their families. He will always be remembered as the Uncle with a great smile.
David was a modest Canadian Naval Veteran of WWII and an employee of Canada Post for 35 years. Volunteering as a Cub Scout Leader, a volunteer at his church, being the family handyman as a painter, carpenter, roofer, tending his well-weeded, very productive gardens and playing Euchre and Pepper were some of David's favourite pastimes. He also enjoyed watching a good movie with his family.
David will also be fondly remembered by Margaret Ramsden and the Carson and Cummings families.
The following are the words of David's family describing Grampa Davee, Grandpa, and Dad:
Grampa Davee always had Werther treats to share for us and we will never forget him.
Grampa Davee never minded when I ate all the Cheesies he had stashed beside his chair.
I loved Grampa Davee's bear collection and sitting with him watching Pink Panther movies from his DVD collection.
Grandpa would get up in the early morning to Kayak alone on the Bay. The family would wake up and panic because he was nowhere to be seen.
It's really hard to pick one memory but I'll never forget the time when Grandpa picked an Emerald Tree Snake from the branch of a tree in Tobermory so I could see it up close.
Grandpa was always so kind to us and everyone around. We've always thought he was pretty brave to get tattoos on his head at the age of 83.
Grandpa taught me about work ethics. Together, we always did yard work, tree trimming, raking leaves and weeding together. And, while we worked, he taught me about life and stuff the whole time.
Grandpa's opinion was the only one that mattered. Grammy was my physical nourishment. Grandpa was my emotional nourishment.
My relationship with Dad was unique and I loved it. Movie-going was our favourite pastime. Our relation started with sass, moved to sassy to SASSY to Up. Up! UP! I'll always love you, Dad.
Dad was my best friend. I was his Peanut – he was my Dad. I'll love you forever.
Dad passed on to me my love of cars and travel. He taught me to value my friendships and to respect my elders.
LIFE CAN'T BE COUNTED IN CANDLES
Life can't be counted in candles
or measured in number of years.
It's counted in small joys
and good time and laugh lines
as well as in heartaches and tears.
Life can't be counted in candles,
but in things done with effort and pride,
with dreams followed boldly and hopes kept alive,
in times when we've failed . . . but tried.
Life can't be counted in candles
or measured in years that have flown.
It's counted in kindnesses,
close friends, and loved ones,
and in all the sweet blessings we've known.
Share Your Memory of
David