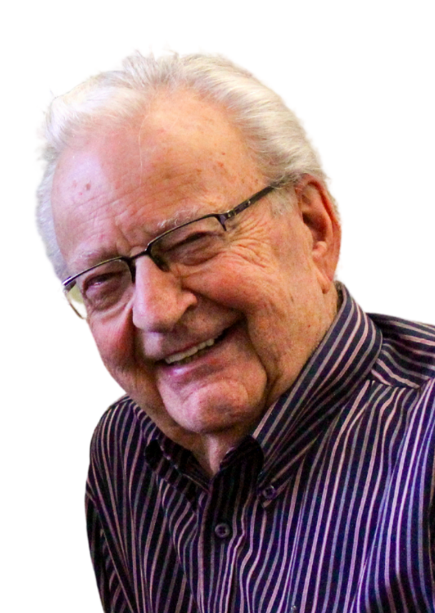 Obituary of Dr. Robert Fairbairn
Fairbairn, Robert Frederick, MD, MSc, FRCPC
May 5th, 1934, to November 26th, 2021
Dr. Robert (Bob) Fairbairn died peacefully Friday at the age of 87, following a short stay at the Chatham Kent Health Alliance. He was born in Stavely, Alberta to Frederick and Alice Fairbairn (née Birch). After graduating from Willow Creek Composite High School in Claresholm Alberta, he entered pre-med at the University of Alberta School of Medicine, graduating in the faculty of Medicine in 1958, and awarded his medical license in 1959. In 1960, he was commissioned as a Pilot Officer, and later a Captain in the Canadian Air Forces
During his residency at the Calgary General Hospital, he found himself in need of a date for a formal. A friend arranged a blind date with a girl from Fort Macleod, and he found his true love. He and Marilyn (Lynn) Cecile Price married on September 23rd, 1955. It was in Calgary, in 1958 that their first child, Michael David was born. Almost two years later, in 1960, they celebrated the arrival of their second child, Anne (Sue) Elizabeth.
The couple and their two children soon moved to Redcliff, Alberta, where he took up private practice as the local family doctor, a broad-ranging career in those days, where he treated infections and illnesses, performed minor surgeries, delivered babies and made house calls at all hours! He also became a partner in the Medical Arts Clinic in nearby Medicine Hat, Alberta. In 1966, the family welcomed Marcea Renee as their third child. Later that year, he decided he wanted another challenge, and began the process of becoming a psychiatrist, moving the family to Saskatoon, Saskatchewan, where he could study the new field of community psychiatry. After a year they moved again, to the Middletown state hospital in Middletown, NY, where he could continue practicing psychiatry and studying at Columbia University in New York City, an hour's commute away. He also pumped gas in his spare time to earn an income for his growing family. Eventually, the family decided to move into the city proper, renting a home in the Queens, close to the university and hospital.
After just a few months, a major fire left the family unhurt but homeless. With the school year starting, the three children and their mother returned to Alberta, where they lived with Lynn's parents in Fort MacLeod and enrolled the children in school. After finishing the school year, the family moved back to New York State, to a home in Blauvelt, NY.
Upon graduation, the family moved back to Alberta where Bob opened a private practice in psychiatry. Later, he accepted a position as a professor of psychiatry at his Alma Mater, the University of Alberta. In 1982 they moved to Fort Macleod Alberta, to care for Lynn's aging parents, and he worked in both private practice and as Director of the Claresholm Care Center. He was a renowned specialist in the field of schizophrenia. And was appointed to serve on the Alberta Review Board, a position he would hold until 1998. Ultimately, also in 1998, he retired, and he and Lynn moved to Lake Chapala, just south of Guadalajara in Mexico. There they stayed for a few years until, in his late 60s, he grew restless. He liked to say he "flunked retirement." He and Lynn returned to Ponoka, Alberta where he recertified to practice psychiatry again. Given that much of the family had moved to Chatham, they decided to move there, and he served as a staff psychiatrist at the Chatham Kent Health Alliance until, at age 85, he retired once again.
Always active, he and Lynn enjoyed traveling widely, taking in tours of China, Chile, the former Soviet Union, and many other places. On several occasions, they borrowed an old car from their son and daughter-in-law and joined them on old car tours. When home, he and Lynn were regulars, working out with their "personal tormentor", Anette, at the gym three times a week, almost without fail. Just three months ago, he was filmed working out as part of a promotional video for the Performance 360 gym.
Bob is survived by his wife, Lynn, and their three children, Mike and his wife Wendy Fairbairn (née Wyld), Sue, and her husband Eric Hoffman, and Marcy and her husband Derek Hennecke. They particularly loved their 8 grandchildren – Robert, David, and Jonathan Fairbairn, Erin and Keith Hoffman, and Sabrina, Saskia, and Jacqueline Hennecke. They also have two great grandchildren, Theo and Reese, with one more on the way!
The family will gather at a family only interment ceremony, followed by a Celebration of Life to welcome friends and family at the Retro Suites, from noon to 3:00PM on Saturday, December 11th. Words of rememberance will be live-streamed at 12:30 p.m. at the below link. In lieu of flowers, guests are invited to send donations to the Canadian Mental Health Association at the following link: https://cmha.donordrive.com/campaign/Dr--Robert-F-Fairbairn
McKinlay Funeral Home, 459 St. Clair Street, Chatham, 519-351-2040
Celebration of Life
12:00 pm - 3:00 pm
Saturday, December 11, 2021
Retro Suites
2 King St. W.
Chatham, Ontario, Canada
Interment
Maple Leaf Cemetery
Maple Leaf Dr
Chatham, Ontario, Canada
Share Your Memory of
Dr. Robert