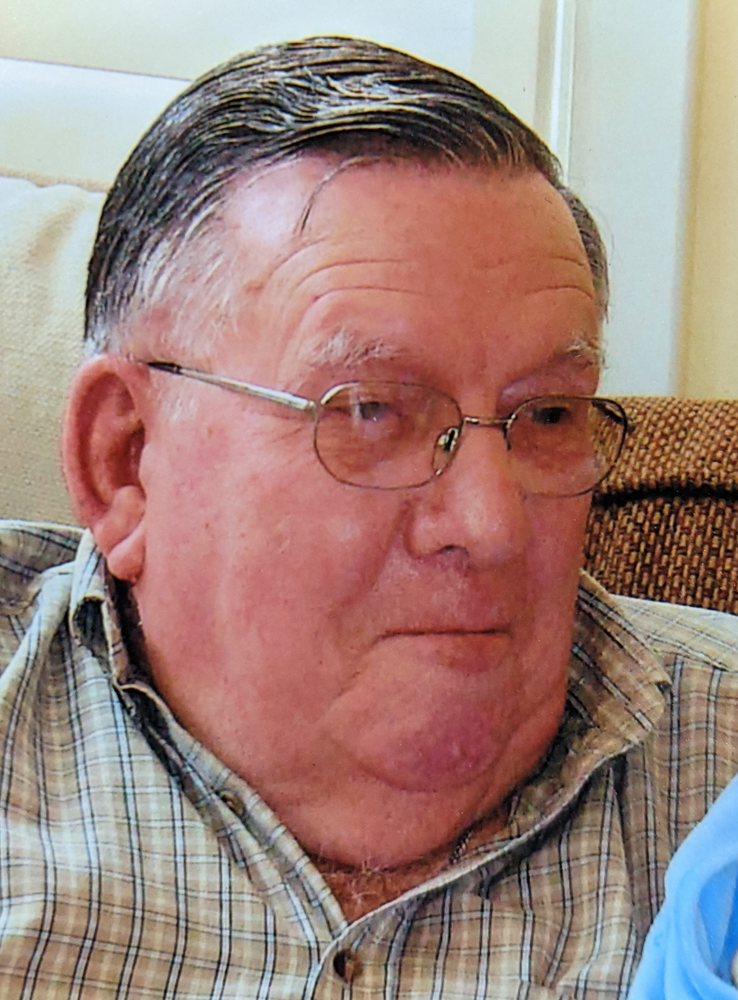 Obituary of Murray "Jigger" Boley
BOLEY, William Murray "Jigger"...

William Murray 'Jigger' Boley completed his life journey on November 17, 2021. His immediate family sat by his side to witness some of his final moments, to speak comforting words into his ear and hold his hand.
Murray was the only child of William Henry and Velma Grace Boley (nee Peel) and spent his life farming with his grandfather, father and sons on the farm that his grandfather bought on November 1, 1915 and another little farm further down the road. The stories he told of those years were usually about the draught horses, his ponies and dogs and included lots of tales about his neighbours, which always reduced him to laughter. His full-out laughter was his signature. Everyone at an event recognized his big laugh, hearing him before seeing him.
Speaking of neighbours, most of them had nicknames and all the nicknames had a story behind them. Murray's nickname was 'Jigger' and the story behind it was that as a little tike, he loved to watch the man-powered carts go by on the railroad. They were called jiggers and his grandfather thus appropriately dubbed him 'Jigger'. It stuck pretty well because there were people who only knew him as Jigger Boley.
Murray married Bernice (nee Reaume) in 1951 and they were married for 56 years, working side-by-side on the farm. They added to the population of the River Road in Raleigh with four children, Brenda Denkers (Bob), Douglas (Candace Folk), Barbara Colby (Charlie) and Todd (Lori Newby). Those four children went on to increase the family with 7 grandchildren, Matthew Denkers, Meredith (Denkers) Lou-Hing, Katherine MrieAnn Denkers, Philip Boley, Melanie (Boley) VanKesteren, Emily Boley, Katherine Colby and step-grandchildren Daniel and Samantha Doughty. The great-grandchildren number an even dozen.
Murray and Bernice affectionately referred to each other as 'Ber' and 'Jig' and loved their motorhomes. They made American friends at the campgrounds in Florida and Canadian friends at Erieau's campgrounds. As a couple they loved games of all kinds but the game Jigger loved best was Euchre. For years, he and his cronies played umpteen games each afternoon at The Shed and the practice carried on to the back room at Chatham Retirement Home. Even in his last months, he played cribbage and his point counting was still fast and accurate.
Murray loved a party and a good time. His approach to life was to make fun whenever he could. Undoubtably, sometimes the fun was at someone's expense but it was never mean-spirited. He made positive intentions to be happy and have a good time. That was obvious and inspiring, even in his last year at Riverview Gardens. He teased and made fun with his caregivers and called them his 'girls'. He didn't want a motorized wheelchair because it meant that his girls wouldn't have to push him and therefore he wouldn't have their company and their banter. Their affection meant a lot to him because he moved into the Gardens in March of 2020 and visitors weren't allowed for weeks.
Murray loved dogs and it seemed that he was happier to have a visit with his grand-dogs than a visit with his kids. Because of his enjoyment of the four-legged furry pals, the family is asking that donations be made to PAWR (Pet and Wildlife Rescue).
The family would also like to express their sincere gratitude for the tender care that Murray received at Riverview Gardens, especially in his solitude during the trying times of Covid.

At the family's request, there will be no funeral service. Online condolences may be left at www.mckinlayfuneralhome.com.

McKinlay Funeral Home, 459 St. Clair Street, Chatham, 519 351 2040
Share Your Memory of
Murray "Jigger"