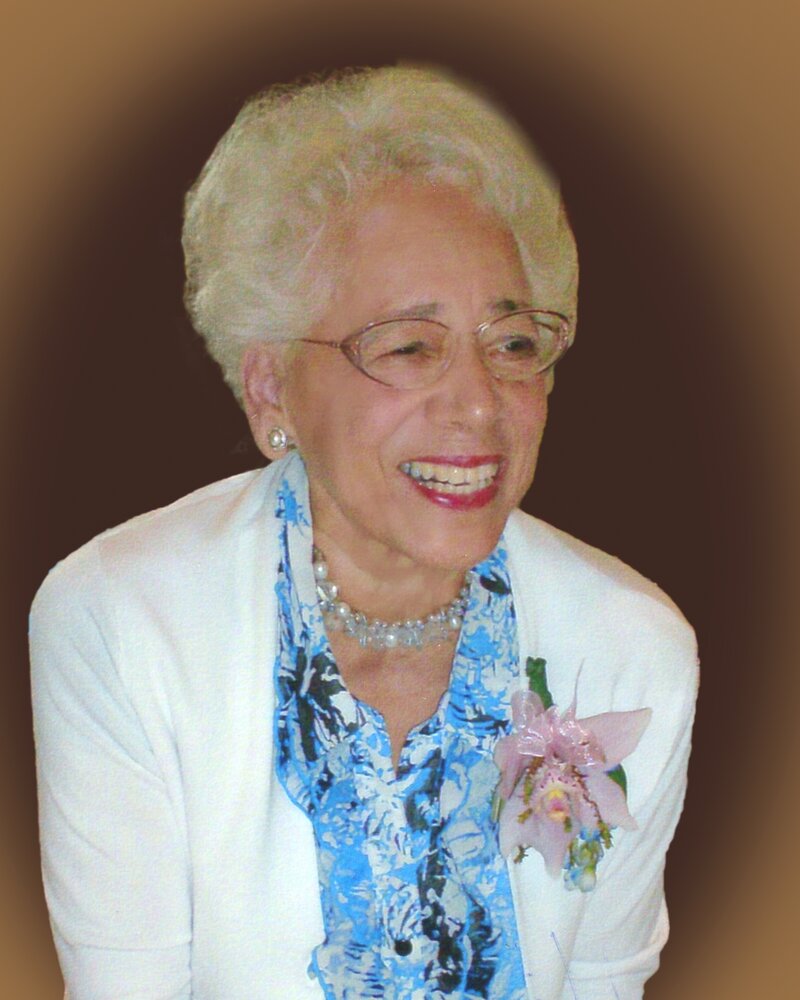 Obituary of Grace Davis
DAVIS, Grace Velma...
After a long and courageous battle with Alzheimer's disease, Grace passed away at Riverview Gardens, in Chatham on November 10, 2021 and went to be with her Lord whom she had faithfully served throughout her life.
Loving daughter of Velma and Stanley Davis (deceased). Dear sister of Arlene Richardson (Albert, deceased), Alfred, William and Cecil (deceased). Loving Aunt of Wanda Jean (Neil) Jones and Taunya (Ashok) Saini and their families. Also left to mourn are her two nephews, Stephen Davis and Jason Davis. Cherished niece of her Aunt Beatrice Burnett (deceased).
Grace's passion was teaching! The first five years of her long career were spent in schools in the Sarnia and Chatham areas. During her early years she even taught in the school in which she was once a student. She then moved to Toronto and the next 35 years of her career she spent with the Etobicoke Board of Education where her talents and creativity as a primary teacher were recognized. Grace was appointed to the position of Regional Itinerant Teacher (Consultant) for the board. Her teaching skills were noted by the Ministry of Education and for many years she taught Primary Methods courses for the Ministry. By sharing her talents with her colleagues and their students she was able to have a positive influence on the lives of thousands of children and hundreds of teachers. When she returned to her own classroom at Highfield Junior School, "her children" became the recipients of her love and teaching expertise.
Grace often told the story about a student she had taught the year before in Grade One who passed by her on the first day of school. Over the summer he had had a growth spurt. Grace remarked, "Johnny, I think you've grown another foot over the summer." The young lad looked down at his feet and said, "I don't think so, Miss Davis." Grace laughed when telling the story "I confused him. I taught him in centimeters and spoke to him in feet."
In addition to her love of teaching, Grace was a driving force at St. Andrew's Presbyterian. Church (Humber Heights) for over 40 years. Although she suffered greatly from asthma, Grace loved to sing and was a member of the church choir and the choral group, "Let Them Sing." Various groups within the Church benefited from her organizational skills and membership.
Grace was a very loving and caring individual who found it difficult to say "no" to any request for help. To her, the greatest repayment that she could receive was a "Thank You" or a big hug.
The family would like to thank the staff at Grand Retirement Village and Riverview Gardens who helped Grace during the last years of her life.
The world is a much better place because of her having been here. She will be deeply missed by her family and many friends. We must all "Thank God" for having given us this very special lady.
Family and friends are invited to share in a time of fellowship and memories on Sunday, November 14, 2021 between the hours of 2:00pm-4:00pm and 7:00pm-9:00pm at McKinlay Funeral Home, 459 St. Clair Street, Chatham. A private family service will be available on a livestream at 11 a.m. on Monday, November 15th, 2021. Those wishing to attend the visitation must pre-register by going to the funeral home website or calling the funeral home at 519-351-2040. Please note the Bereavement Authority requires all those in attendance of an event at a funeral home wear a mask. Interment in Dresden Cemetery, Dresden Ontario.
In lieu of flowers, the family ask that donations in memory of Grace be made to the Alzheimer's Society or a charity of your choice.

SCROLL DOWN OR CLICK HERE TO VIEW THE FUNERAL LIVESTREAM


McKinlay Funeral Home, 459 St. Clair Street, Chatham, 519 351 2040
Share Your Memory of
Grace