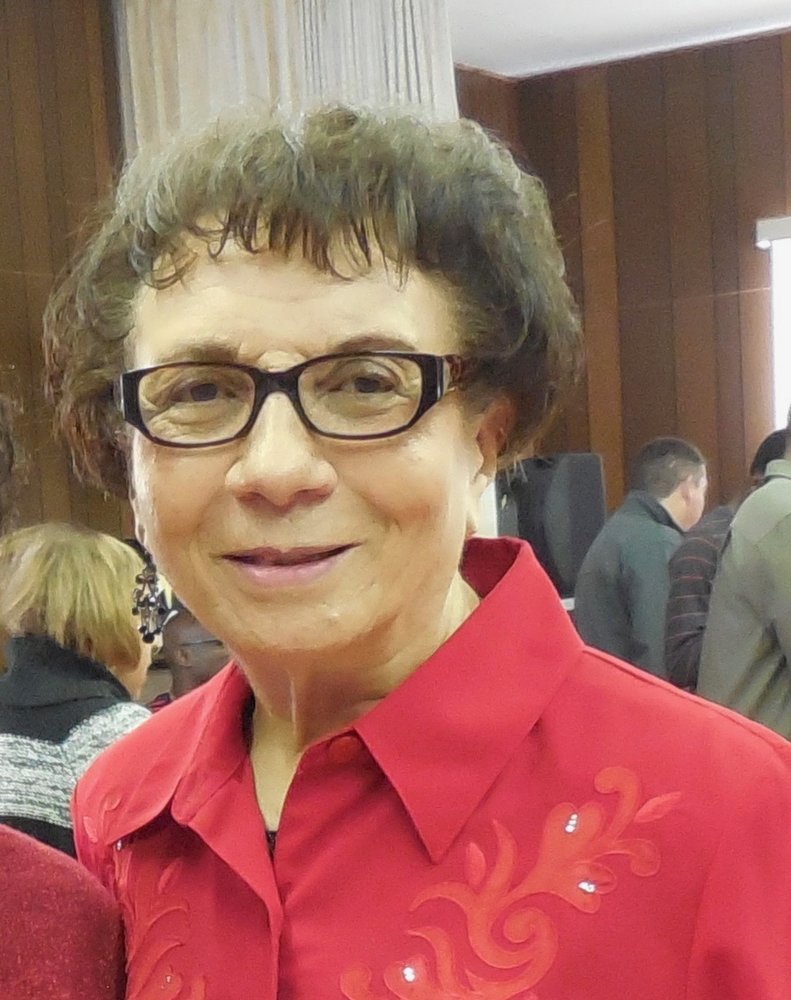 Obituary of Sarah Lorraine Sims
Graciously, Sarah Lorraine (nee Highgate) Sims accepted her invitation to meet her Lord and
Saviour on January 7, 2021 while surrounded by her loving family.
Sarah was born in Chatham Township, on September 1, 1940. She was the daughter of Stanley
and Corrine (Carter) Highgate. Sarah was married to the love of her life for 59 years, John
Franklin Sims who predeceased her in April 2019. Left to cherish her memories are sons Brian
and Michael; daughters-in-law, Sherry, Laurie, and grandchildren Alyson and Naomi. Brothers
John Highgate (Louise), Sherman Highgate (Elaine), Ralph Highgate; pre-deceased (Darlene)
and Pat Highgate. Forever remembered by a host of nieces, nephews, relatives and friends as well.
She was loved by many.
Sarah, a devoted Christian, was an active member of Union Baptist Church where she taught
Sunday School and held various roles within the church. As one of the founding members of
"The Bible Gang", a neighbourhood bible study group, Sarah studied the word of God for many
years with friends close to her home. She lived in a way that reflected her Christian values.
Sarah was employed with Ontario Hydro for many years, which was the path to many of her
lifelong friendships. Sarah was grounded in the importance of faith and family, and brought
love, humour, and kindness to her interactions with others. She enjoyed keeping family and
friends connected; a conduit between generations.
An artist, published author and business owner, Sarah was a woman of many talents. She and
husband Frank worked together in their floral and framing store in Dresden. Sarah authored
two children's books, A Precious Gift and Mr. Peabody-the rooster; both books were reflections
of her childhood and dedicated to her granddaughters. Sarah has gifted many of her family
members and friends with treasures of her watercolour and oil paintings to showcase in their
homes.
With husband Frank, family members or close friends by her side, Sarah enjoyed travelling,
golfing, reading, visiting, and always keeping her siblings on point with their versions of
family history.
Throughout a short illness, Sarah continued to actively live her faith. Her life was a witness to
God, she openly shared that she was ecstatic knowing that she would be with her Lord and
Saviour. Sarah's courage and strong faith equipped her to journey through her illness with
grace and acceptance.
Cremation will take place, with a private family interment to be held in Dresden Cemetery.
The Private Service will be live streamed at www.mckinlayfuneralhome.com on
Wednesday, January 13, 2021 at 1:30pm. A recording of the service can be found HERE
Family and friends will continue to hold her laughter, joy and strong faith close in memory.
Donations in Sarah's memory may be made to Heart & Stroke Foundation or Canadian Cancer Society.
Online condolences may be left at www.mckinlayfuneralhome.com.
McKinlay Funeral Home, 459 St. Clair Street, Chatham (519-351-2040)

Share Your Memory of
Sarah