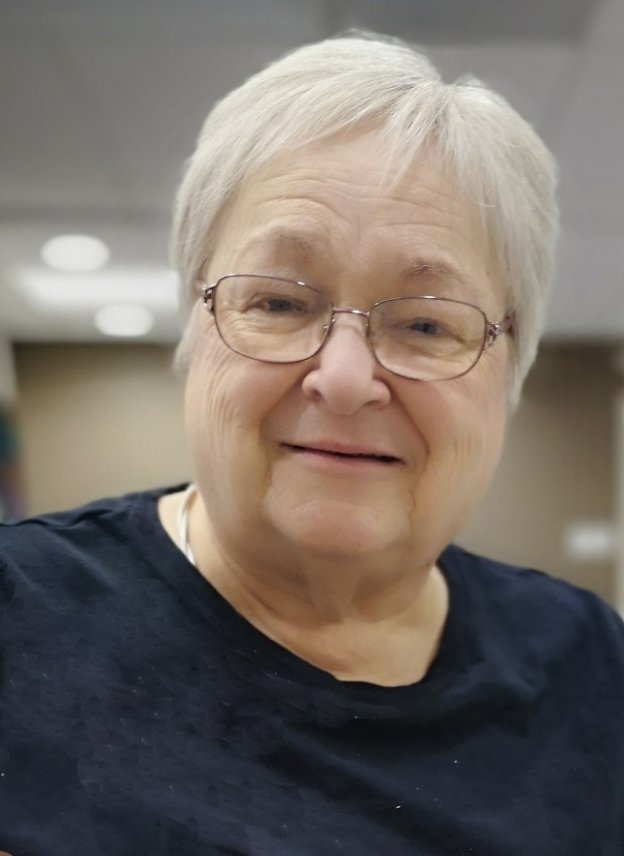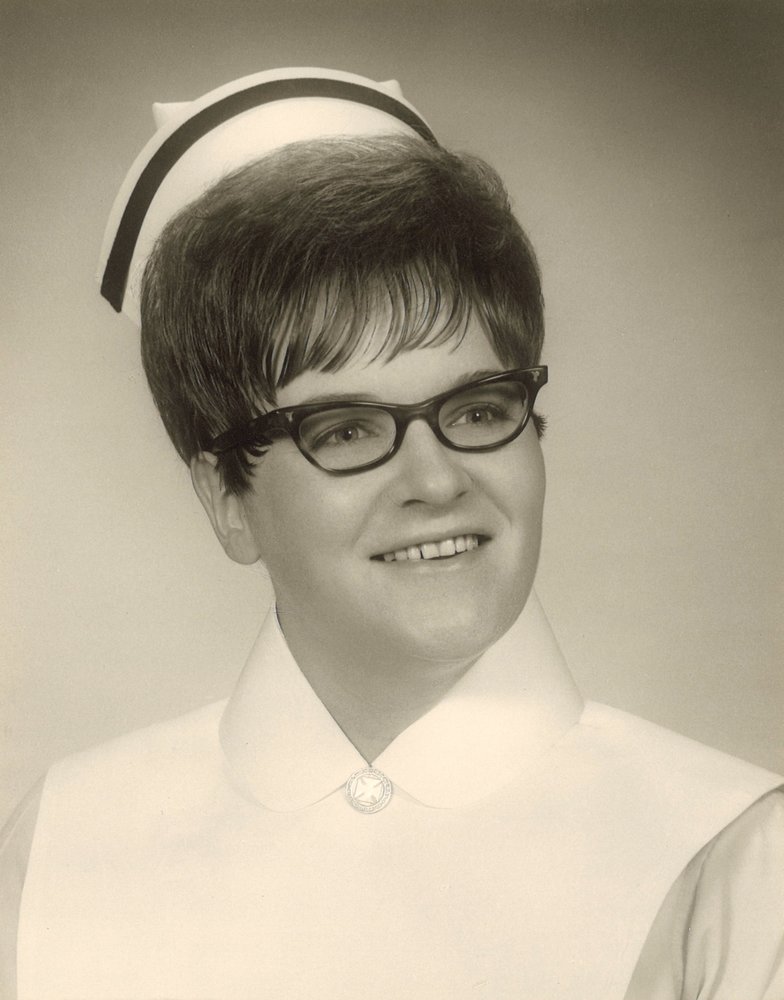 Obituary of Janet Richards
RICHARDS: Janet (Argue), age 73, passed away peacefully on May 19th, surrounded by family, at her home in Dresden, Ontario, from complications of cancer of the blood (MDS).
Janet was born in 1946, daughter of the late Pat Burgess and Robert Argue. She is survived by her loving husband of over 50 years, Phil Richards, whom she met at Kenesserie Camp in 1963, and married in 1969. She is loved by her sons Mark (wife Kristina) of Dresden, Dan (wife Samantha) of Chatham, and Joe (wife Jennifer) of Iona; daughters Kim (partner Sean Reel) of Cranbrook, and Cathy of Ottawa. Janet is beloved by grandchildren Emma, Sam, Abby, Matthew, Kayla, Olivia, Maria, and Henry. She is remembered by her brother Bruce Burgess (wife Barb), and in-laws Lorna and Mac MacEachern; Donna and Dave Jones; and Dianne and late Ken Richards(2018), as well as many nieces and nephews. She is predeceased by her in-laws, Bill and Helen Richards. Janet will be missed by quilting friends that she had met, especially missed by many friends that we have had over the years, our recent cruise friends from Iowa and her fellow nursing classmates.
Janet has dedicated her life in service to her community. While she was in high school, Janet was one of the first candy striper volunteers at Public General Hospital in Chatham. In less than a year, she received recognition for having volunteered over 200 hours. Graduating from PGH school of nursing in 1968, she accepted a job in a United Church hospital in Newfoundland and returned a few months later to work in the PGH emergency department until 1976 when after the birth of her twin daughters she embraced being a full-time mother and volunteer.
Janet remained an active supporter of her community. She was a wonderful cook and a talented baker. While raising her family she shared her talents for life skills as a 4H leader in numerous clubs; was involved in church groups; a member of the Molly Creek Women's Institute, most recently a member of Kent Bridge Branch; a member of the Kent Farm Safety Association, holding the position of secretary for many years. Janet had a passion for the safety of children, particularly in the area of farming. If she saw someone on a riding mower with a child on their lap she wanted to stop and tell them stories of children that had lost limbs or been killed by being given rides on dangerous equipment. She was very involved in the Children's Farm Safety Day Camp, held at Ridgetown College; she was the President of the Ontario Farm Safety Association, after serving for a number of years as the Area Representative.
Recognized for her years of volunteer service, Janet has received many awards. Among them, being made a Paul Harris Fellow by Dresden Rotary, being recognized as Chatham-Kent Chamber of Commerce Agriculturalist of the Year and induction into the Chatham-Kent Agricultural Hall of Fame.
In addition to her family and farm safety, Janet's passion for many years was quilting (and fabric hoarding). She spent many hours crafting and created numerous quilts. One of her favourites was a quilt she made for her in-laws 50th anniversary, which is made from blocks she sent out to friends and relatives to write memories on to give and display at their anniversary. She was an artist with fabric and through this passion continued to give back to her community as she judged quilts and crafts at numerous fall fairs.
She loved to travel and Phil and Janet were blessed to travel extensively throughout Canada and the US. They visited their children in Japan and New Zealand. As well they took many cruises.
The family would like to thank all the doctors, nurses, and staff at London Cancer Clinic; nurses on Fourth Floor Medical at Chatham-Kent Health Alliance; and the doctors at Thamesview Health Team for the care they gave Janet in these last months.
Due to Covid-19, there will be a private family service.
A celebration of life for Janet will be held at the Wheelhouse, 547 North Street, Dresden on Sunday, March 26, 2023 from 1:00 - 3:00pm. Program from 1:30 -2:00pm. Quilts will be on display.
Donations can be made in her memory to Dresden Terry Fox Run, Trinity Christian Centre, Chatham-Kent Hospice Foundation or a charity of your choice. Janet received over 30 blood transfusions as part of her treatment. Thank you to all blood donors. If you are able, please make a habit of regularly donating blood.
Online condolences may be left at www.mckinlayfuneralhome.com
McKinlay Funeral Home, 459 St. Clair Street, Chatham, 519-351-2040
Funeral Service Recording - https://youtu.be/Oju4ph_vUJc
Celebration of Life
1:00 pm - 3:00 pm
Sunday, March 26, 2023
The Wheelhouse
547 NORTH STREET
Dresden, Ontario, Canada
Share Your Memory of
Janet