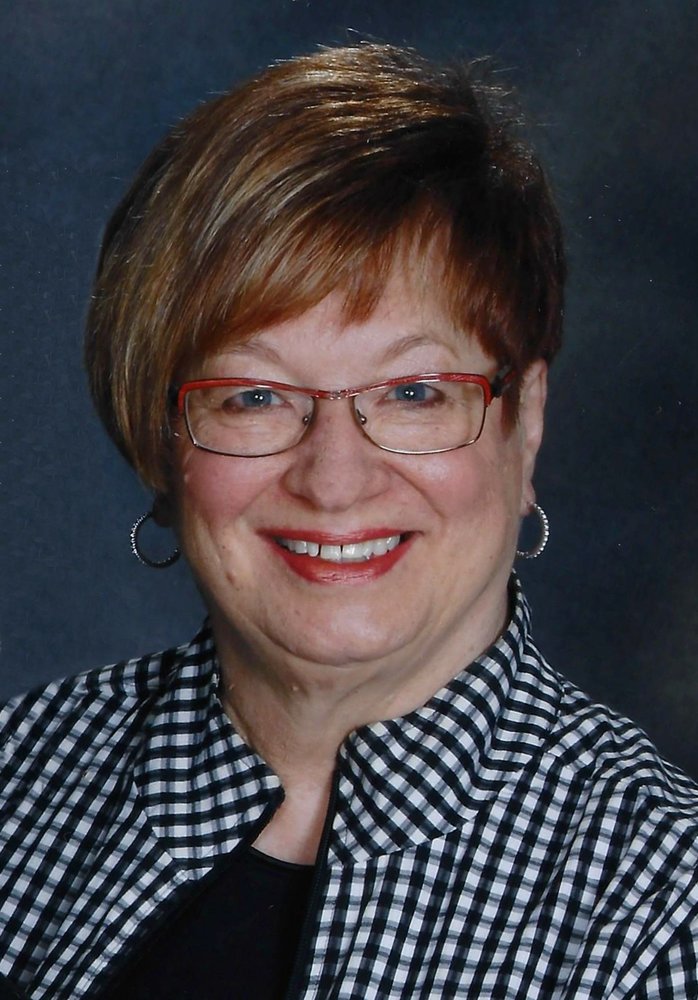 In Memory of
Madeleine Marie Tetrault
1940 - 2018
Obituary of Madeleine Marie Tetrault
TETRAULT: Madeleine Marie (nee Lebrun-Brown)
For I know the plans I have for you," declares the Lord,
"plans to prosper you and not to harm you, plans to give you hope and a future.
Jeremiah 29:11
It is with deep sadness and great love that our family announces the passing of a wonderful wife, a much loved mother, a cherished grandmother, a dear sister and friend. Madeleine Tetrault lost her valiant battle with cancer on November 19, 2018, at the age of 78. She fought unrelentlessly with courage, grace, and humour. Madeleine passed away peacefully at her home in the loving arms of Seville, her beloved husband of 59 years, surrounded by family who held her hand until God lovingly took hold of the other one to bring her home.
Lovingly remembered by daughter, Anne-Marie, son-in-law Luc Pinsonneault and grandsons Adrien (Nicole) and Justin, son Michael, daughter-in-law Jodi (Johnston) and grandchildren Joelle (Connor) and Jonah, son Gabriel, daughter-in-law Lisa (Martin) and grandchildren Levi (Jordan), Noah (Katie), Sara, John Matthew (predeceased) and Anna.
Madeleine was the middle child of a family of 13 children, born to the late Ovila (1953) and Edna Brown (1986). She is predeceased by many brothers and sisters: late Melvin Brown (Lorette), late Rena and late Gerard Pinsonneault, late Stan (Ruth), late Joanne (Norman Myers), late Aline and John Udvari, late Alice Brown. Madeleine's warm smile and laughter will be sadly missed by her surviving siblings; sister Hazel (late Hector Emery), sister Doris and Jim Monforton, sister Jean and Ron Bechard, brother Leonard and Jacqueline Brown, brother Jim and Anne Brown, sister Lucille and Donat Laprise. Madeleine was the daughter-in-law of the late Alfred and Hermine (Lozon) Tetrault, sister-in-law of Stan and Yvette Stawarz and the late Yvonne Thibert. She will be fondly remembered by many nieces and nephews. Madeleine and Seville were also the proud godparents of John Udvari (Lisa Prada) and Terrance Tetrault. Madeleine will live on in the hearts of her dear friends Don and Anna Benoit, Hank and Elsie Robert, Fred and Florence Legault, Father Louis Rivard and Father Thomas De.
A woman of strong faith, and the heart of the Tetrault family, Madeleine's iron will, positive attitude and her love of life will be sadly missed. She loved surrounding herself with family, and cherished every moment with them. She was proud of the children she and Seville had raised, their success and their achievements. Together, they created an environment of love, support and devotion. Even as she fought this last battle with cancer, her primary concern was always for her husband, her children, and grandchildren. As the battle became harder, her faith in Jesus Christ became stronger. As she became weary and overrun, she knew that His grace was sufficient for her, His strength was made perfect in her weakness. She trusted Him with all of her heart. Madeleine knew that she was heaven bound and that Jesus was the only way.
Madeleine and Seville were inseparable. They enjoyed their morning coffees at Tim Horton's, shopping in Port Huron, cheering on numerous grandchildren's events and hosting family gatherings to honour cherished traditions. Many memories, many stories, many good times. No family gathering will ever be the same, but her spirit will live forever in our hearts.
A well loved and respected elementary school teacher for 37 years, Madeleine touched the lives of many students and colleagues. She was a dedicated teacher who saw the beauty and potential in each child. Her creative teaching style fostered a love for learning and reading especially, in the students entrusted to her care.
Madeleine used her God-given gifts and talents to enrich and strengthen ties in her community. She gave time and leadership to directing biblical and historical plays performed at the former St. Philippe's Church in Grande Pointe, recognizing the value of keeping these stories alive and passing them from one generation to the next. Madeleine also loved singing in the church choir and in her younger years, she was actively involved in the Ladies of Ste Anne's.
Though her life may have ended too soon, it was a life complete in so many ways. While we grieve this beautiful soul, we were able to bear witness to the inspiring life she led.
There are no tomorrows for us to share, but yesterday's memories are always there.
Taken from us now into God's loving embrace, may she rest in peace.
We would like to extend our heartfelt gratitude to Dr. Bailey for her outstanding care throughout her illness and in supporting Madeleine's wishes to come home. Her passing was one of love and peace and we thank you for making this last memory of her one filled with dignity and grace. Thank you to Dr. Sullivan and Dr. Yammine, and the medical team of physicians at the London Health Science Centre for their loving care, compassion and guidance. We are grateful for the nurses and personal support workers who made Madeleine feel loved and comfortable both at hospital and at home. You gave us strength, hope, and comfort, which has brought us peace and harmony as a family.
We welcome family and friends to celebrate Madeleine's life at McKinlay Funeral Home, 459 St. Clair Street, Chatham on Friday, November 23 for visitation from 2:00 pm to 4:00 pm and 7:00 pm to 9:00 pm. Vigil prayers will be held at 3:00 pm. The words of remembrance and funeral mass will take place at Immaculée Conception Roman Catholic Church in Pain Court on Saturday November 24 2018 at 10:00 am. Interment will follow at St. Philippe Cemetery in Grande Pointe.
Donations can be made to the Heart and Stroke Foundation, Foundation of the Chatham-Kent Health Alliance: Oncology or a charity of your choice.
Online condolences may be left at www.mckinlayfuneralhome.com
McKinlay Funeral Home, 459 St. Clair Street, Chatham, 519-351-2040
Share Your Memory of
Madeleine