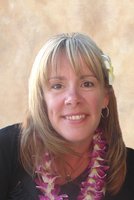 Janice Lynn Moir

Moir, Janice Lynn

Janice, a resident of Chatham, passed away suddenly on Sunday, March 31, 2019 in Chatham at the age of 54.
Born in Wallaceburg, daughter of Albert Marriott and Marie Marriott (Lloyd Seaton).
Beloved wife of Jim Moir of Chatham and dearest mother of Brock.
Dear sister of Terry Marriott (Diane) of Chatham and Julie Khoury (Jalil) of Windsor.
Dearest daughter-in-law of the late Ed and Mary Moir of Chatham.
Dear sister-in-law of Scott Moir (Lynn) of Chatham and Judy Moir of Port Elgin.
Will sadly be missed by her close cousin, Kay Clark (Brad Cunningham), beloved nephews, Alexander and Zain, many other nephews and nieces and cherished aunts and uncles.
Janice was an ophthalmic assistant with Dr. Mc Cabe and Dr. Parks optometry practice and before that at Dr. Sanderson's office. She happily retired 17 years ago to devote all her time and energy being the best mother that Brock could ever ask for.
Janice loved spending time with family and friends and particularly enjoyed making a fashion statement whenever possible.
Arrangements have been entrusted to the McKinlay Funeral Home, 459 St. Clair Street, Chatham, ON.
A private family service will be held. A Celebration of Janice's life is planned and will be announced at a later date.
In lieu of flowers, donations to Ronald McDonald House of Southwestern Ontario in Janice's memory would be appreciated.
Online condolences may be left at www.mckinlayfuneralhome.com

McKinlay Funeral Home
459 St. Clair Street, Chatham
519-351-2040